SONOFORUM 2020: Information & Provisional Program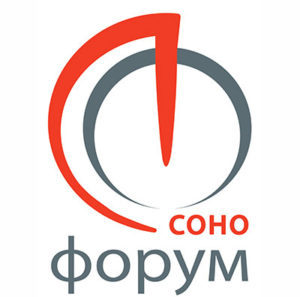 SonoForum 2020
Location
Hotel Mediteran
Bečići bb, 85310 Budva
Montenegro
Registration
Fetal Cardiology and
Emerging Trends in Ultrasound: Obstetrics, Gynecology and Infertility.
25-26 April, 2020
Hotel Mediteran Budva
Sonoforum 2020
FETAL CARDIOLOGY and
EMERGING TRENDS in ULTRASOUND: OBSTETRICS, GYNECOLOGY and INFERTILITY.
The Second International Forum for Russian Speaking Medical Professionals on Ultrasound and Fetal Medicine
24-26 April, 2020
Hotel Mediteran, Budva, Montenegro
Preliminary Program:
24/04/20
«FETAL  SYNDROMES»  Pre-course by Dr Fred Ushakov (London, UK)***:
Key topics:
Overview of the current genetics
Expert target ultrasound for multiple anomalies
6 most common chromosomal syndromes
Important genetic syndromes
Skeletal dysplasias
Craniosynostoses
Echogenic kidneys
Other hot topics
*** Participation in the pre-course requires additional registration
25/04/20 — 26/04/20
SONOFORUM 2020:  Provisional Program
Fetal Cardiology:
New dynamic algorithm for fetal heart examination (Dr. Fred Ushakov)
Diagnostic algorithms for examination of the fetal heart — from images to diagnoses.
All about congenital heart defects (CHD): from AVSD to complex cases of heterotaxy.
Common mistakes and errors in the diagnosis of CHD and how to avoid them.
Diagnosis of heart defects — the presentation of their own cases by delegates and discussion.
4D fetal echocardiography (STIC) — is it the past or the future? Experts discussion.
Postnatal Management of CHD: A Key Lecture by an Expert Cardiologist.
Ultrasound specialists and cardiologists: How to work together.
First-hand information: What experts have discussed on recent conferences (Dr. Fred Ushakov)

2019 Fetal Heart International Symposium in Baltimore (USA)
First Trimester Symposium 2019 in Melbourne (Australia)
Fetal Heart Focus Group Meeting 2019 in Voluson Valley (Austria)
2nd Early Fetal Scan Conference 2019 in London (UK)

CHD Screening of the Future: How It Will Be in 2030.
Other Topics of the Forum:
Rare and unusual fetal anomalies: diagnosis, work-up and management.
Hot topics in gynecological ultrasound.
Advanced ultrasound technologies in IVF and human reproduction.
Conference Director: Dr Fred Ushakov (London, UK)